Some more pictures from Usinsk sity.
Nothing special really, but this is a typical picture of a whole bunch of small towns located around oil fields in Siberia and some other Russian regions.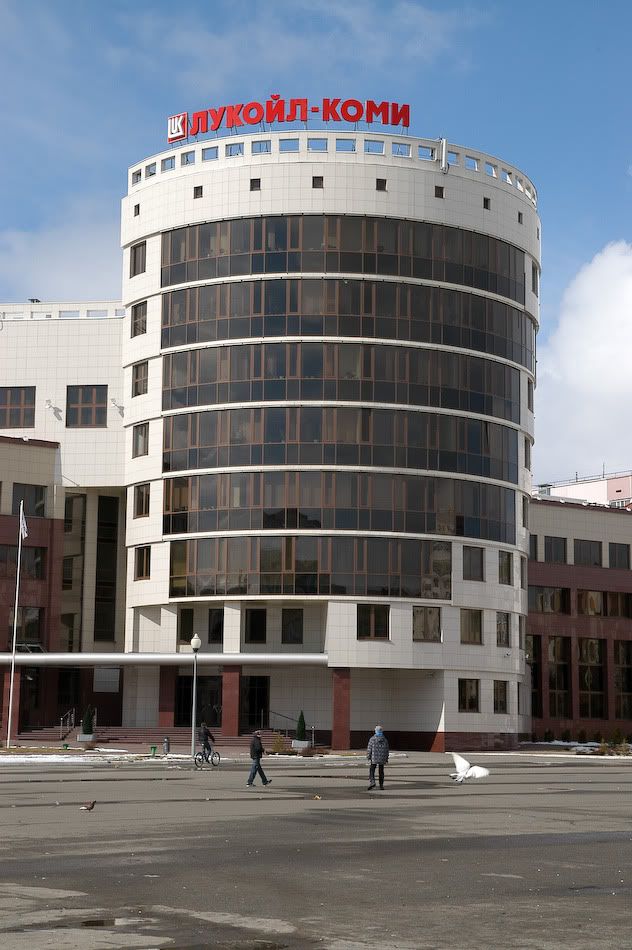 The coolest building in such towns is usually main oil producing company office.


In Usinsk the main oil player is Lukoil company. It's one of the oldest new Russian oil companies and it's one of the bigest in the world and international certainly.

Main square.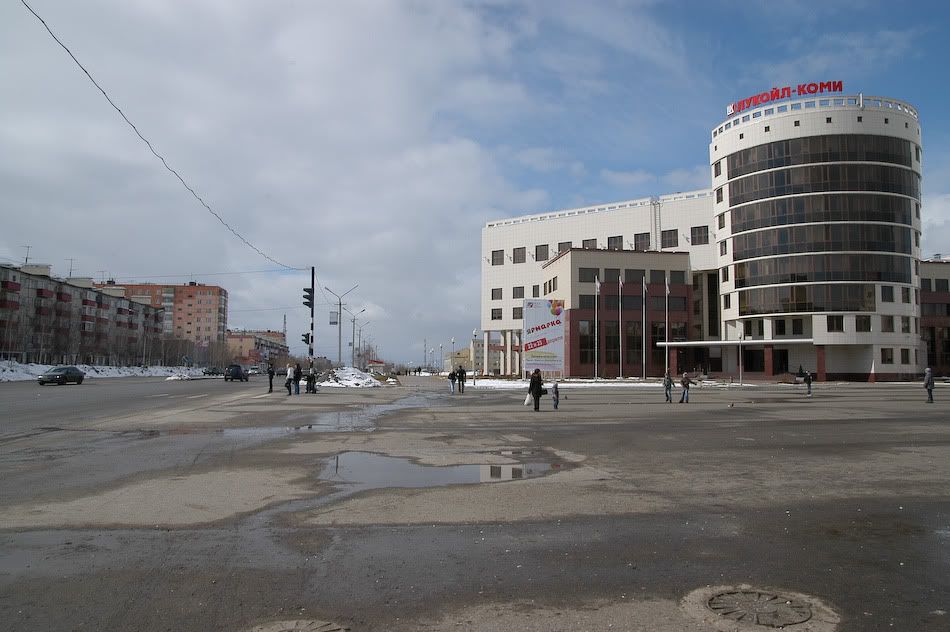 Building to the right on the picture below is the governmental building, something like local governing authority or whatever you call it. Comparing two of them you can imagine what kind of power oil companies are.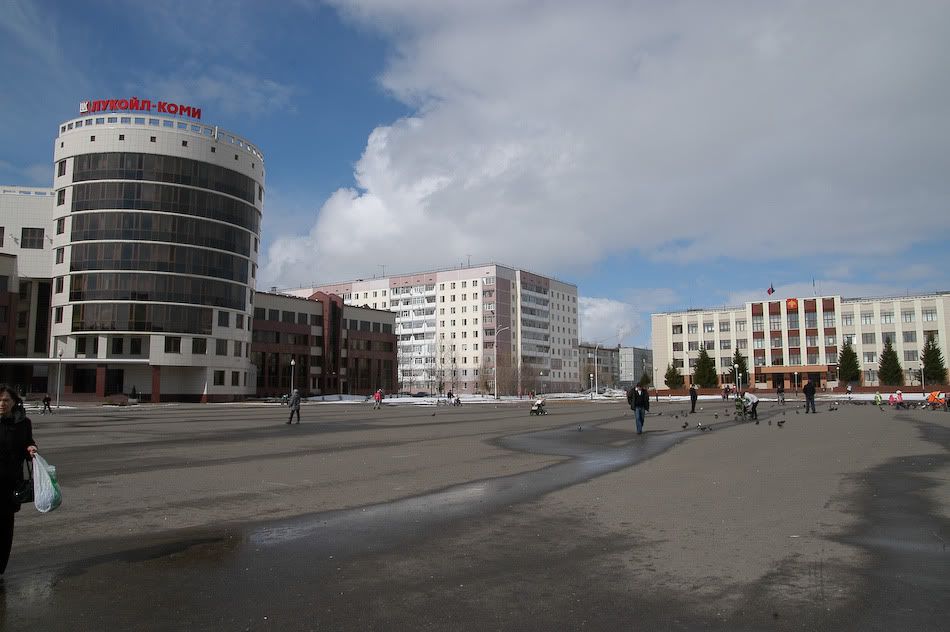 Also I found a nice monument called as far as I could find out "Three generations"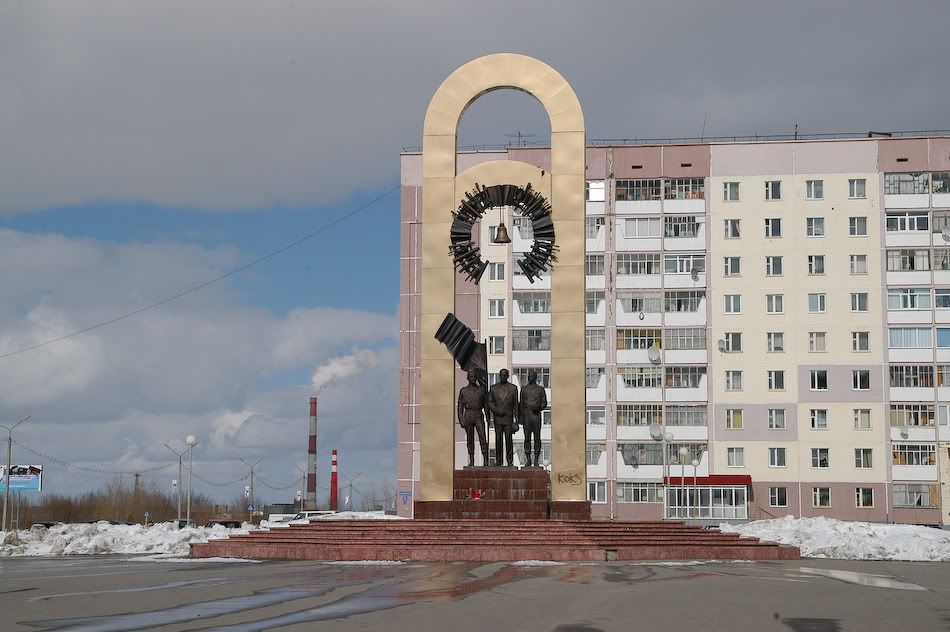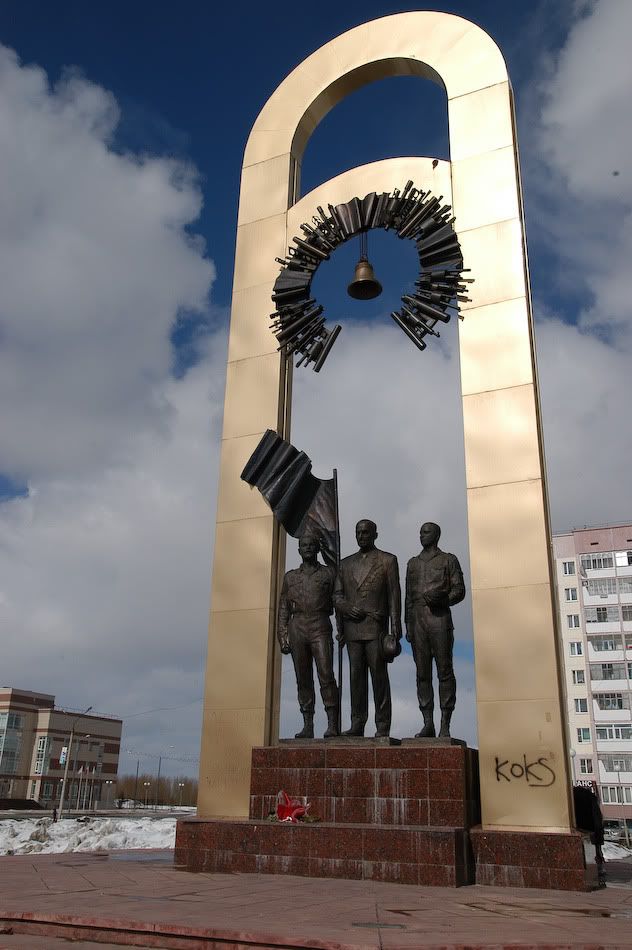 Unfortunately that's basically it on Usinsk. But I must say that one has to have real talent to get something more exiting (speaking of photography) from this settlement.