Last sunday I spenе in a part of Russia called Republic of Kalmikia (wiki). It's actually only about 200 miles away from my hometown, so it's a shame I never visited before.

Here's a little warm up picture, 'cause it's going to be about 40 of them (: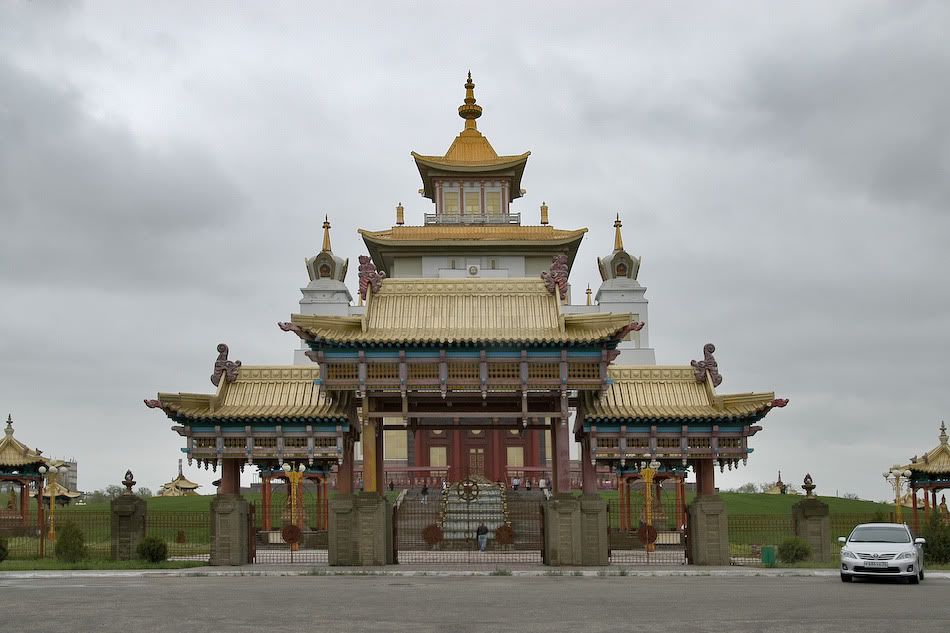 Basically (if you're already bored by wiki) what you should know about Kalmikia is that it's absolutely flat and very rarely populated. Several pictures to prove this point.

about 50 miles to go to the capital of the republic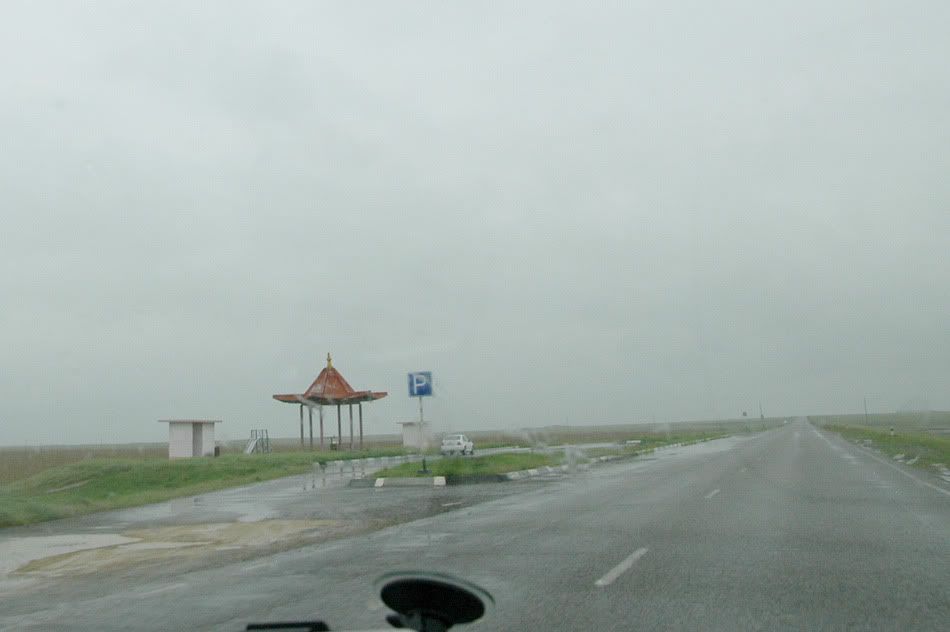 one of the main products here (actually there's also oil and gas)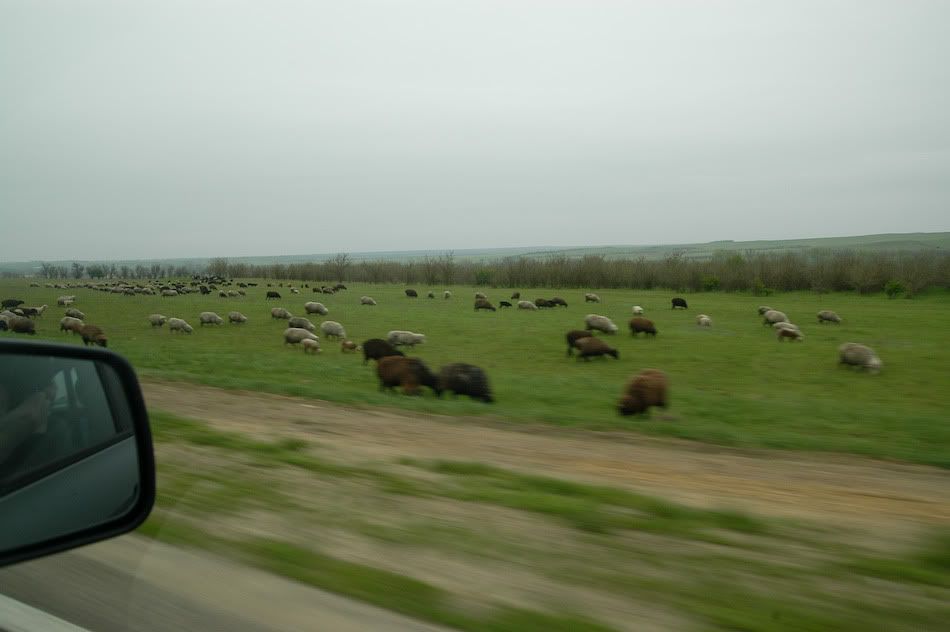 it's flat


I guess in some way Kalmikia is like some of the big rural states in US like maybe Montana or Idaho. Correct me if I'm wrong.

Kalmik people are asian in type (hope it sounds polite and correct, I mean they're not Caucasian).

The statue at the city limits.



Thу main distinctive feature of Kalmikia in camparison to other regions of Russia is the religion - most kalmiks are Buddhists. The biggest Buddha temple in Europe is situated in Elista the capital of Kalmikia republic.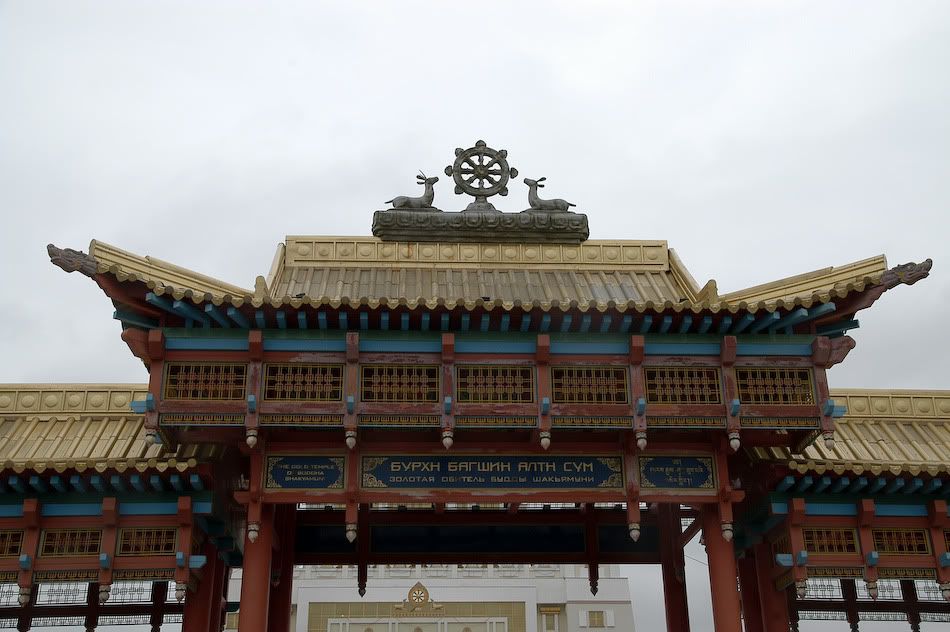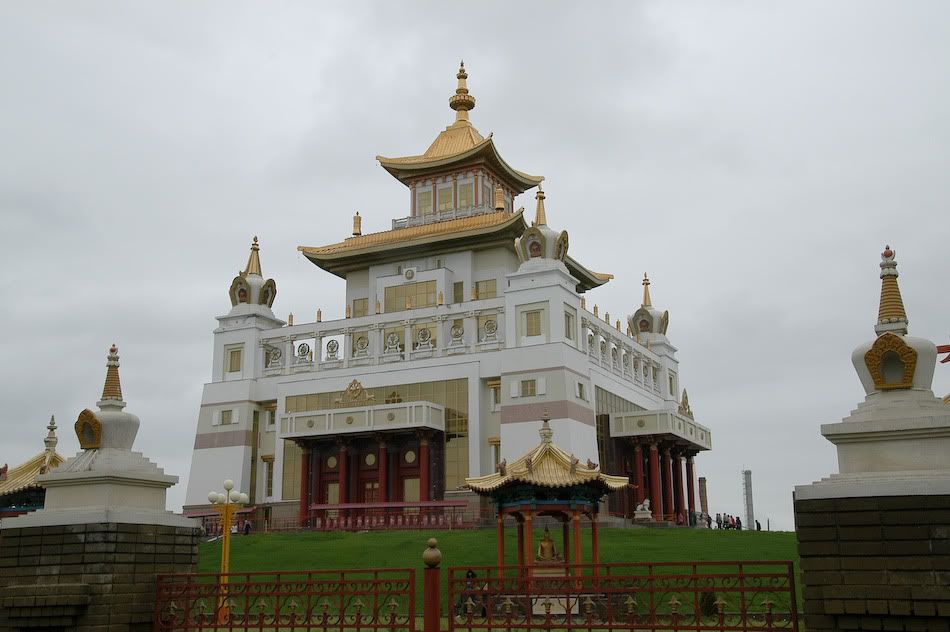 it was built not really long time ago in 2004, but now is already famous amongst religious people. The full name is The Golden Abode of the Buddha Shakyamuni wiki.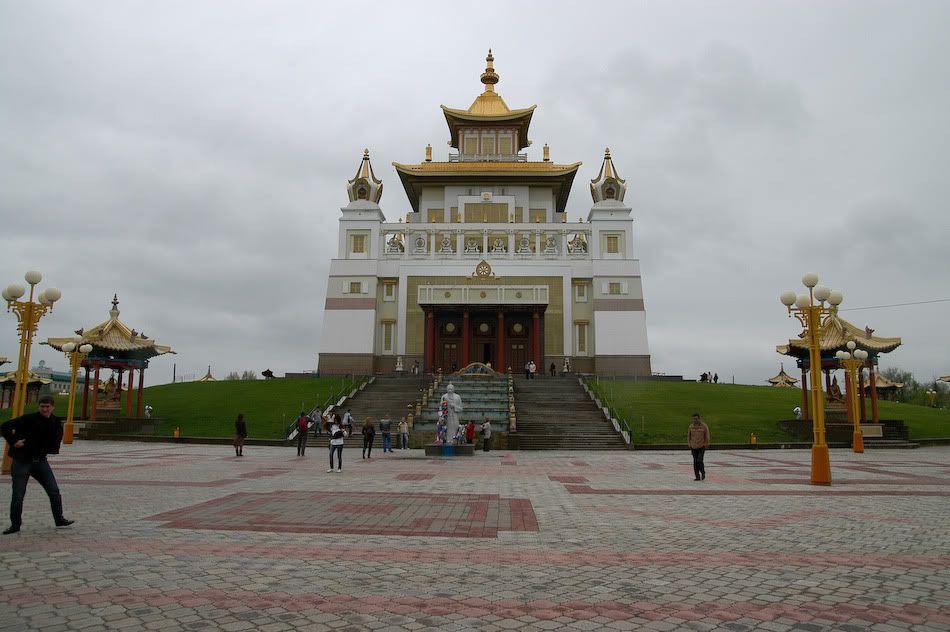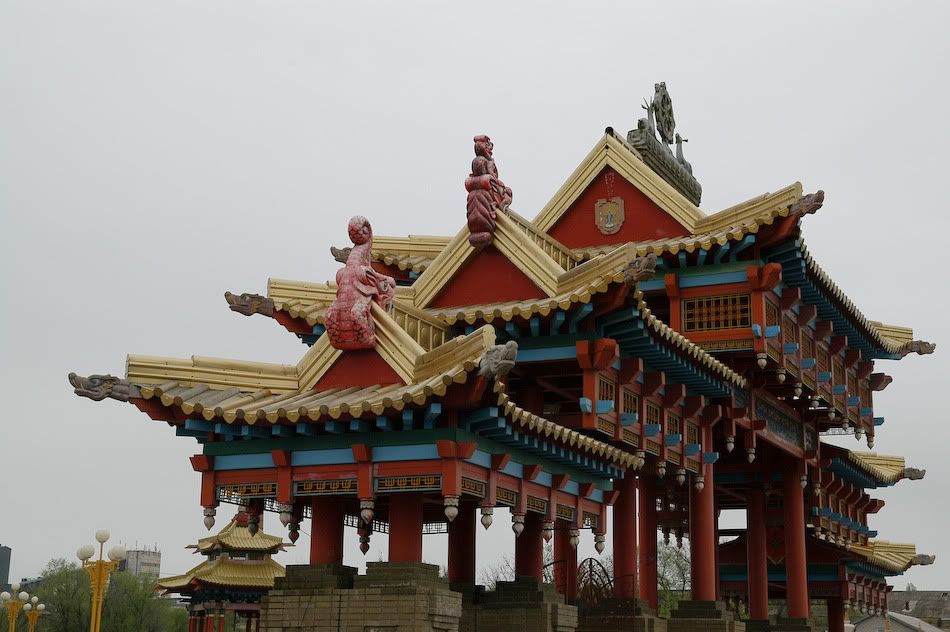 a lot of colored pieces of fabric with some kind of prayers on them are tied everywhere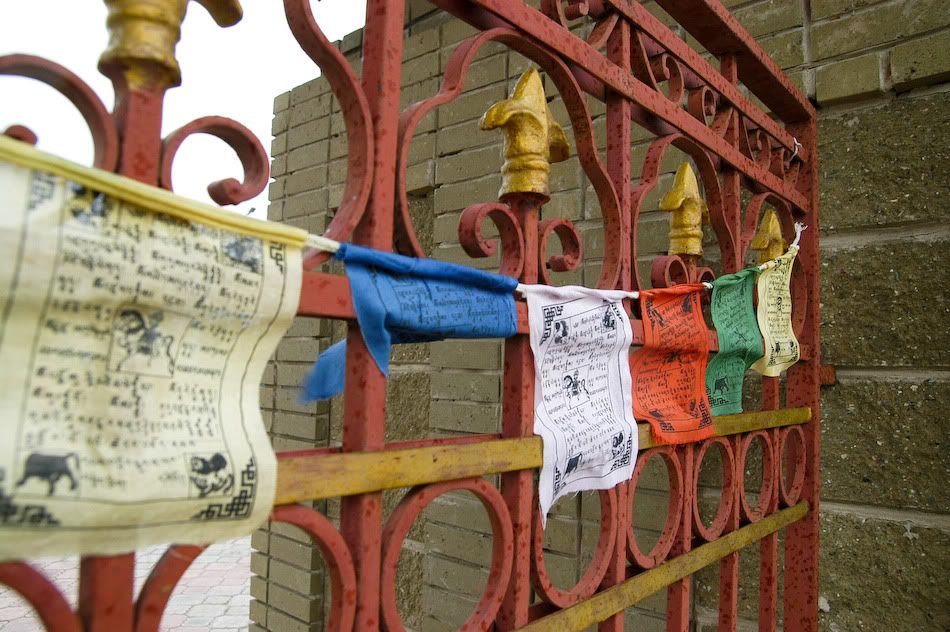 The temple area is pretty large with beautiful gazebos around it.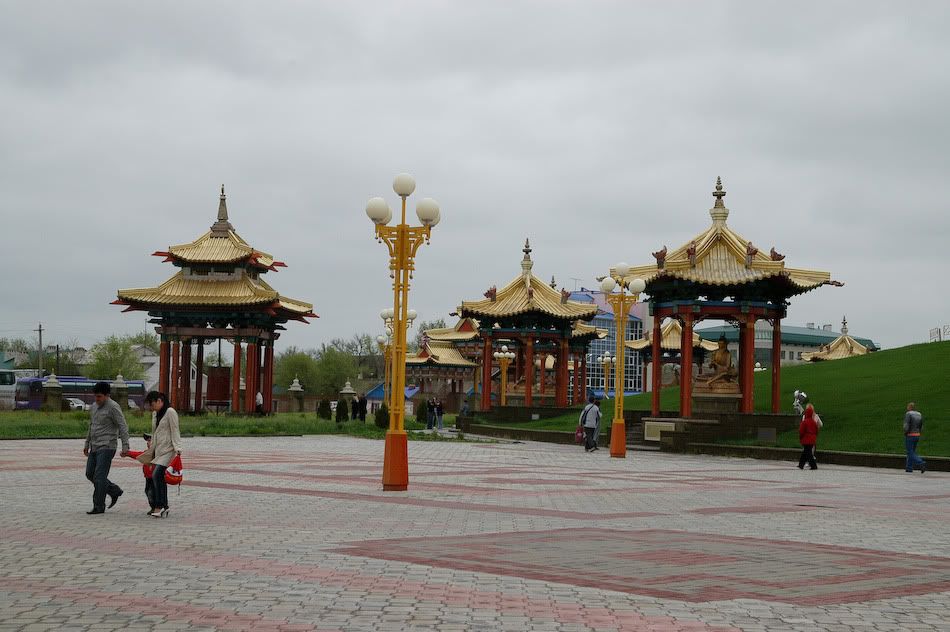 but as the city itself is pretty small (Elista the capital of Kalmikia is just over 100 thousand people and is the biggest city in the republic) there are some not really pleasant surroundings.


statue by the main stairs with lots of prayers tied to it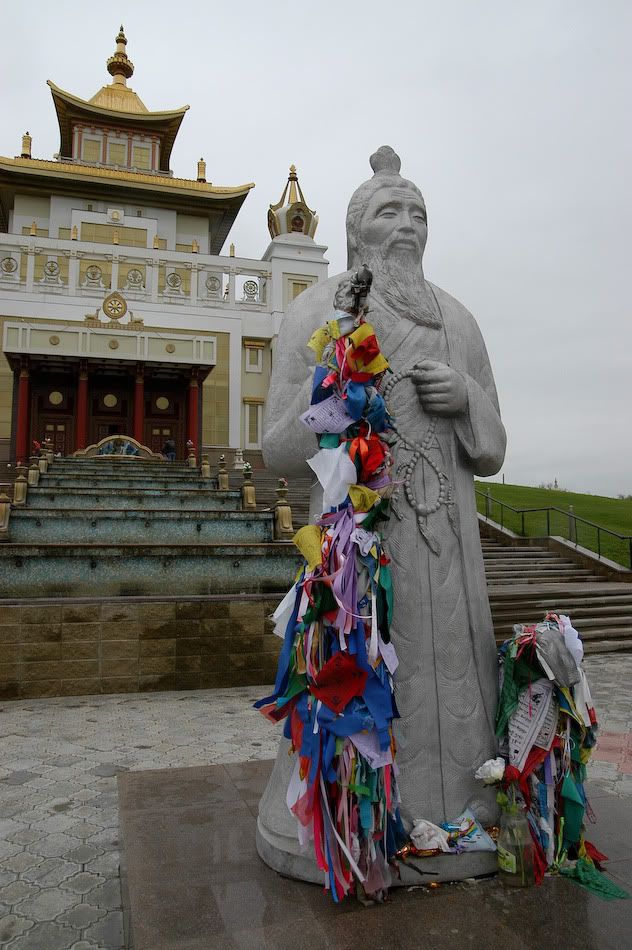 gazebos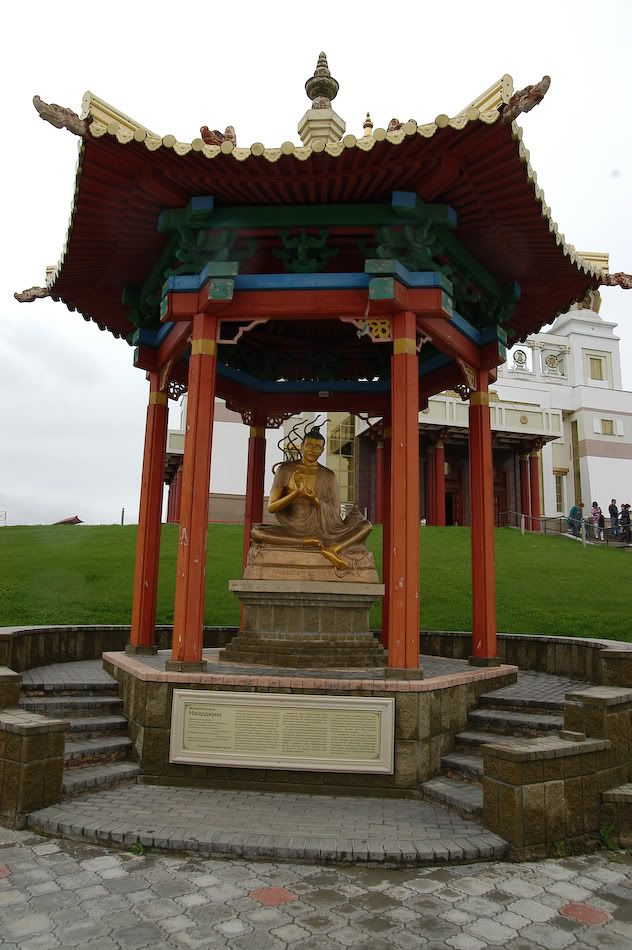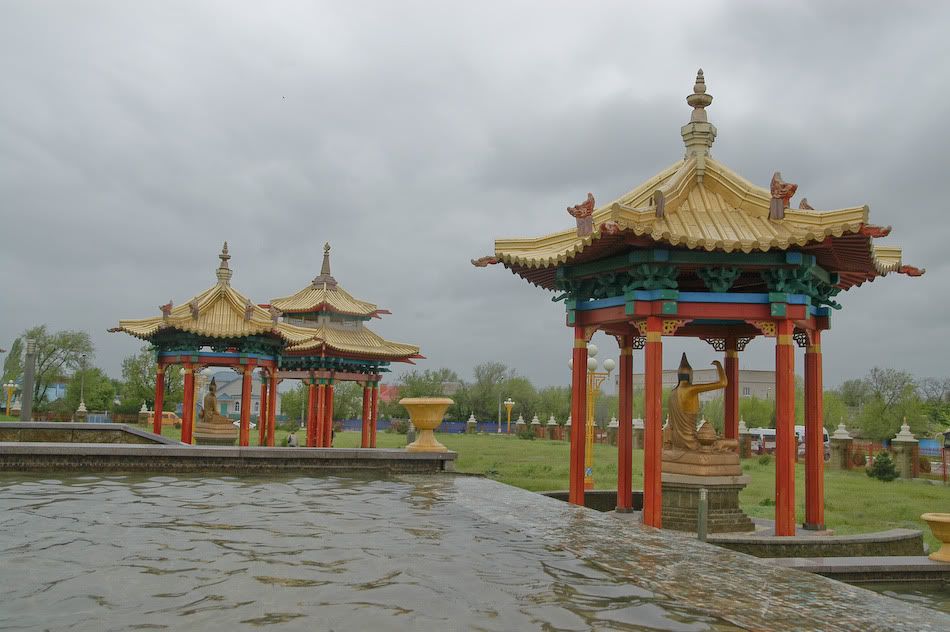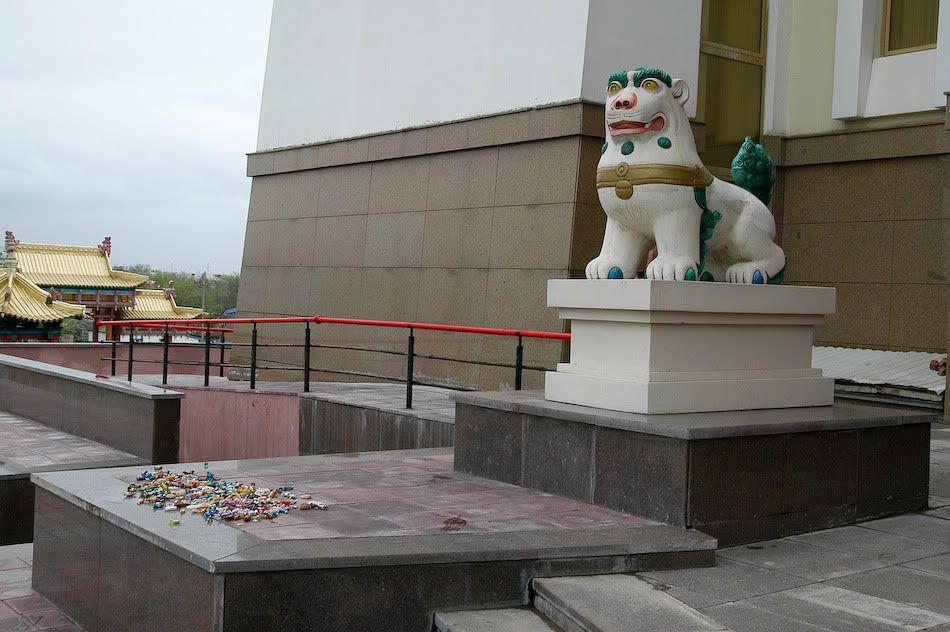 you have to take off your shoes before entering the temple




it was generally forbidden to take pictures inside, but onу of the guards told me that if I'm not using flash it's ok to take a couple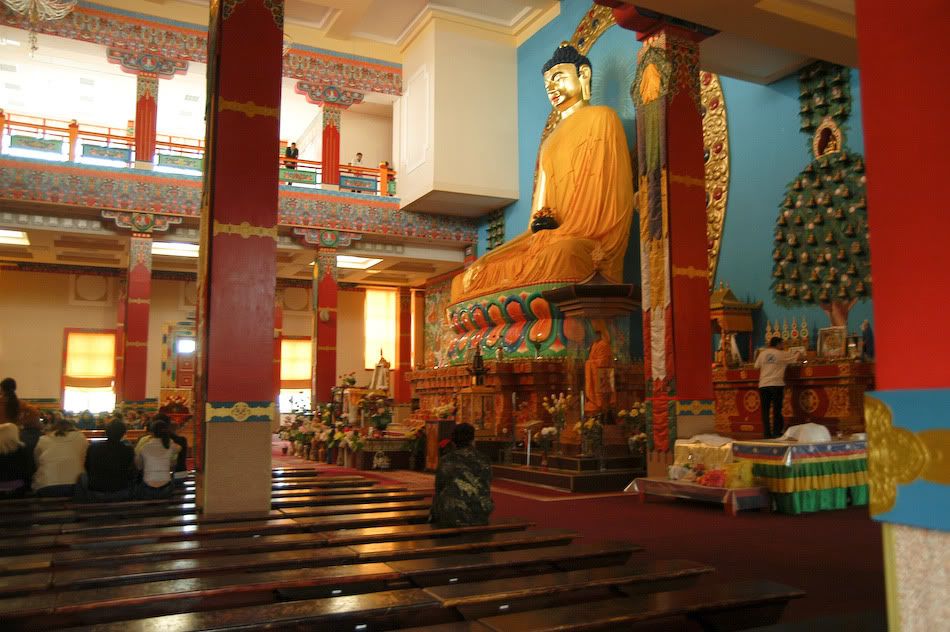 In the very center of the city (I think it can't be really called downtown) there's a 'Pagoda of seven days' with a great big praying drum which is being used not only by monks oк tourists but also by any local person passing by the main square.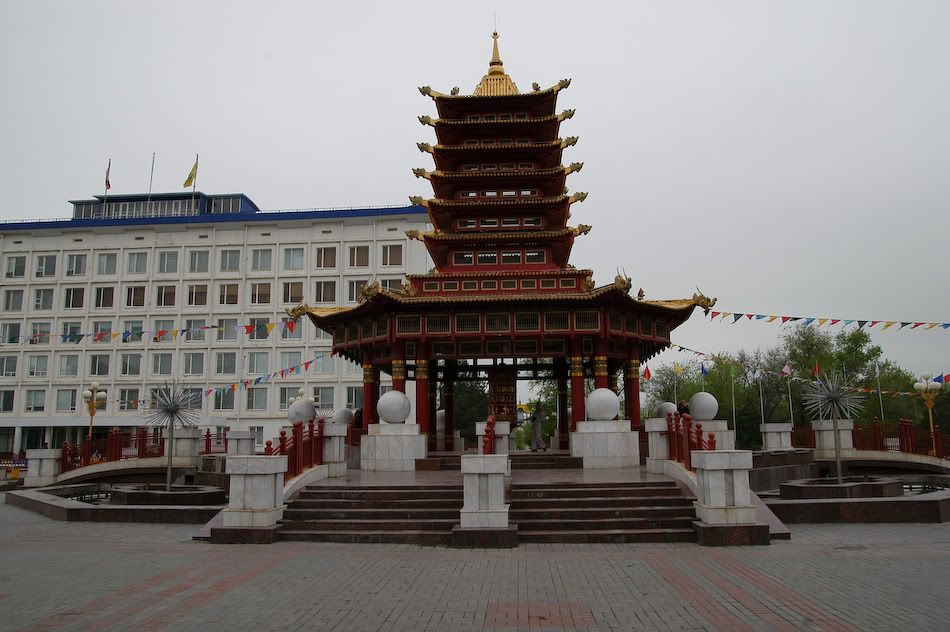 some buildings were built just recently and look strange beside the Buddhist pagodas. But it kind of giving this tiny capital charming look.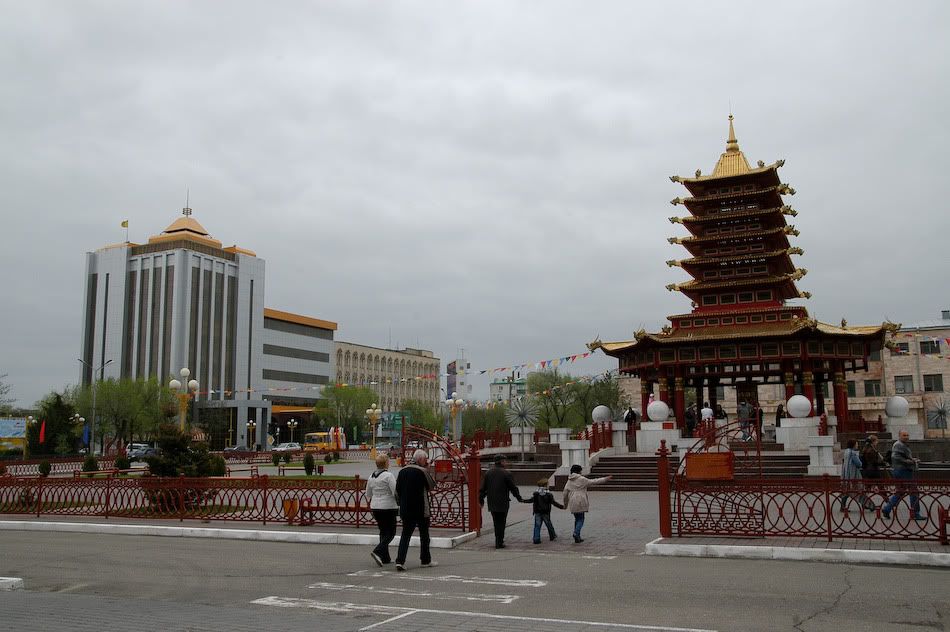 statue just by the intersection near the main square
this picture reminds me some central america countries for some reason


there are a lot of different sculptures


park view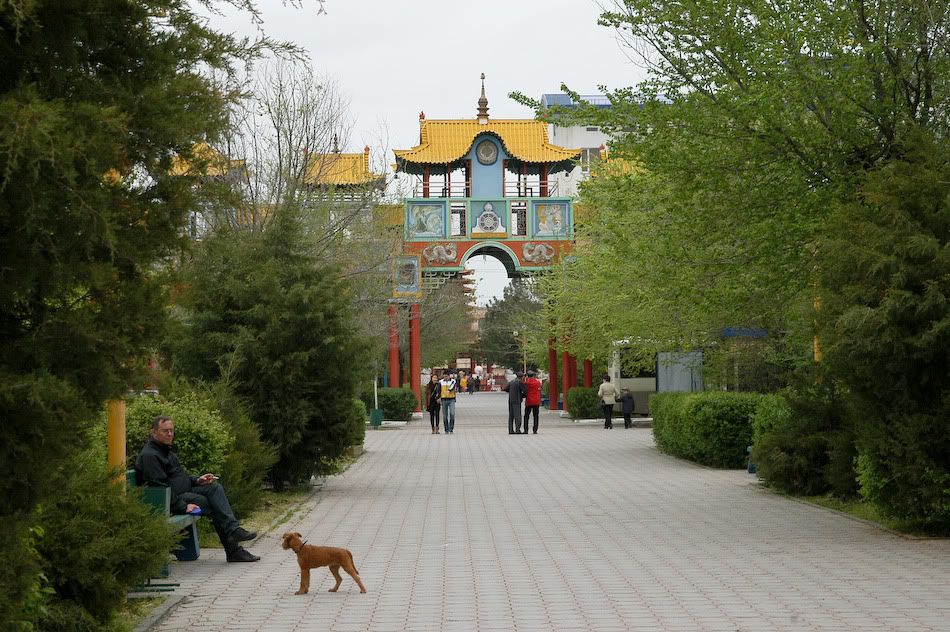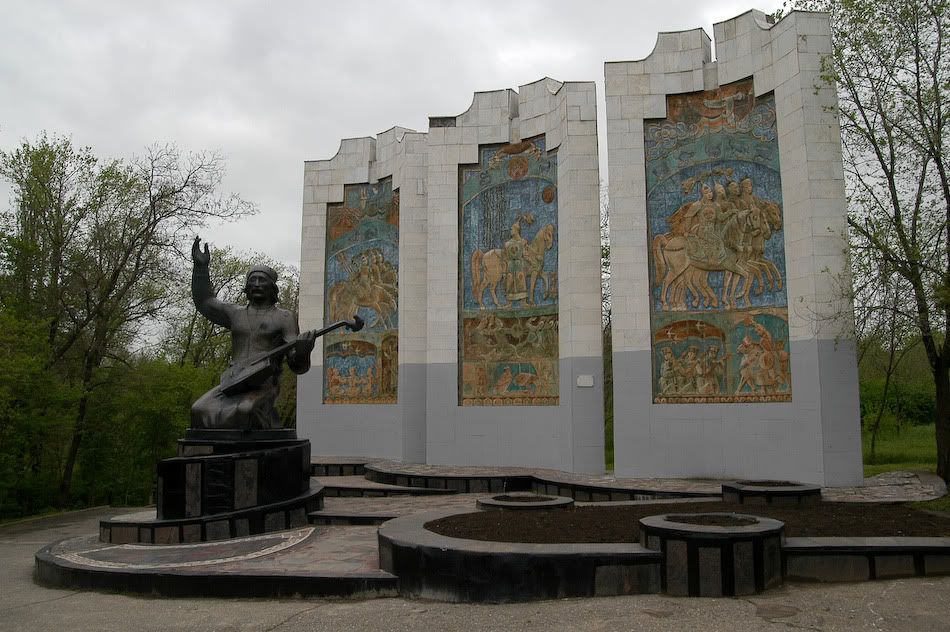 yes, it's a Gibson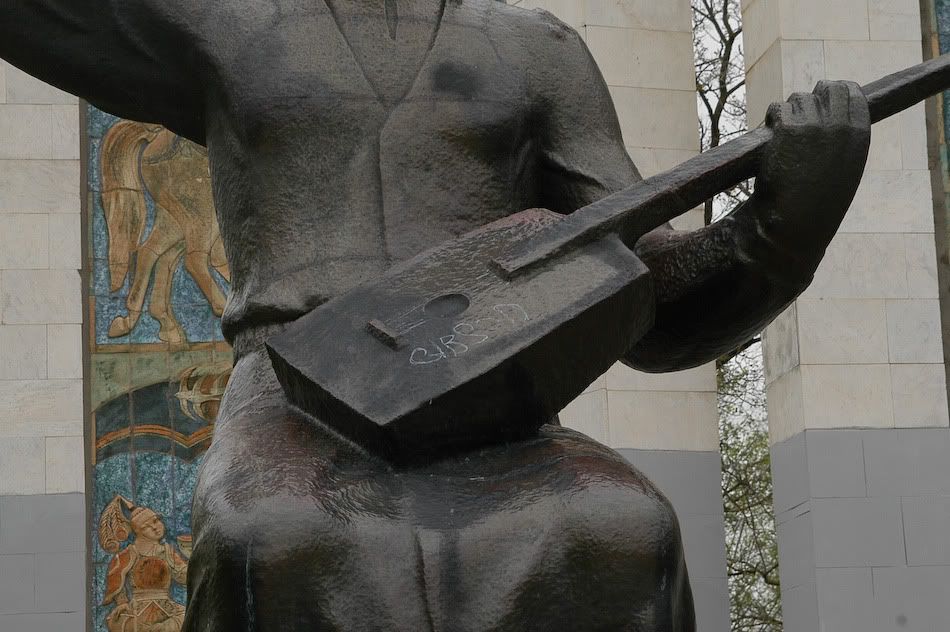 'A boy with a dragon' sculpture. strangely one of the dragon's claws was not painted green and looks weird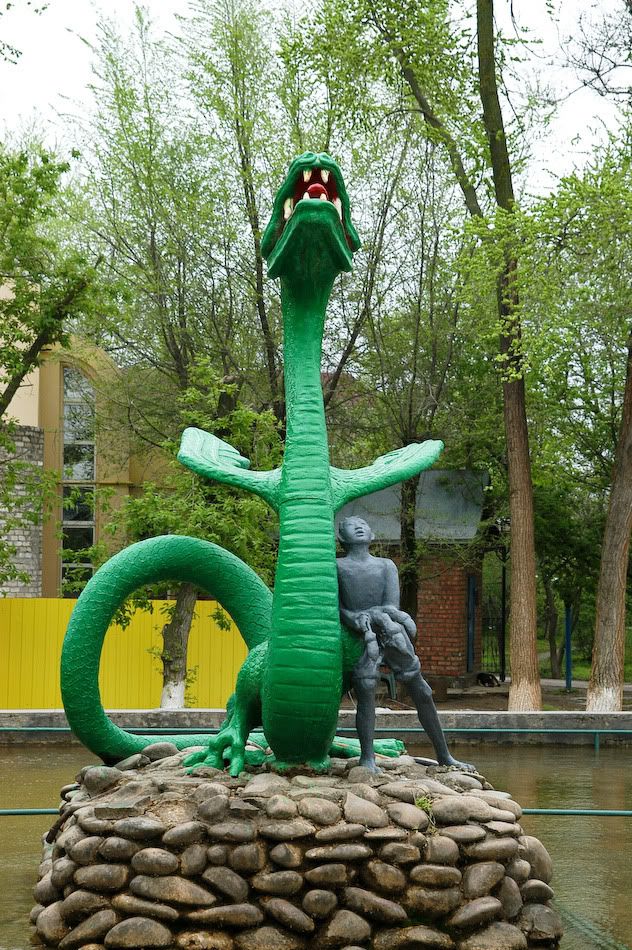 another Buddha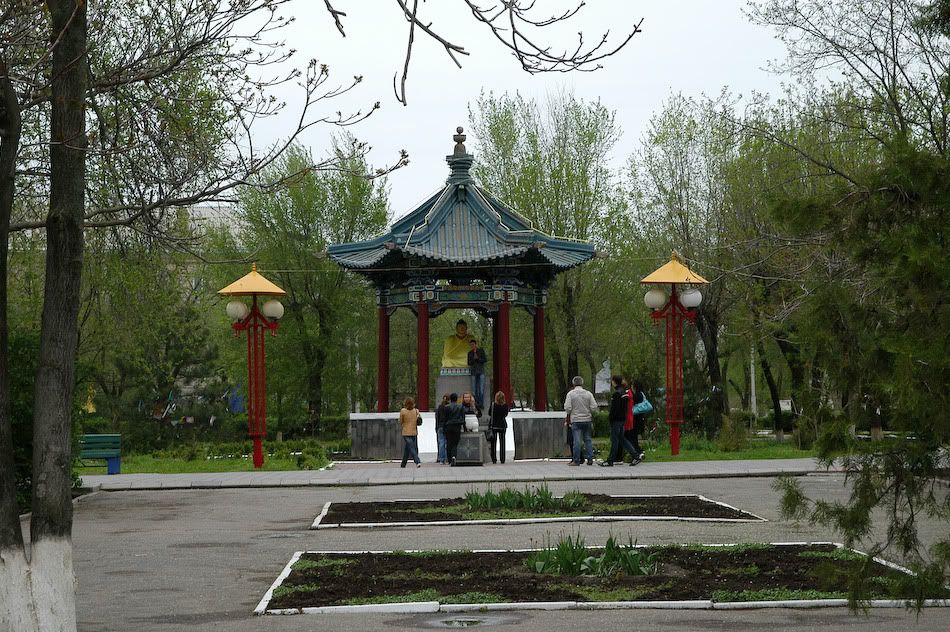 Another interesting fact about the capital is that the head of Kalmikia some time ago decided that this republic and this city must be the great center for chess tournaments, so a significant (tons of it) amount of money was spent to built a whole small town (which looks like the movie set) for chess players and a great hall for games etc. There were several championships or tournaments held but I guess now it's a bit of a 'ghost town' part of the Elista city.

looks like a movie set

inside the main building
history bulletin board
tent where the major matches were held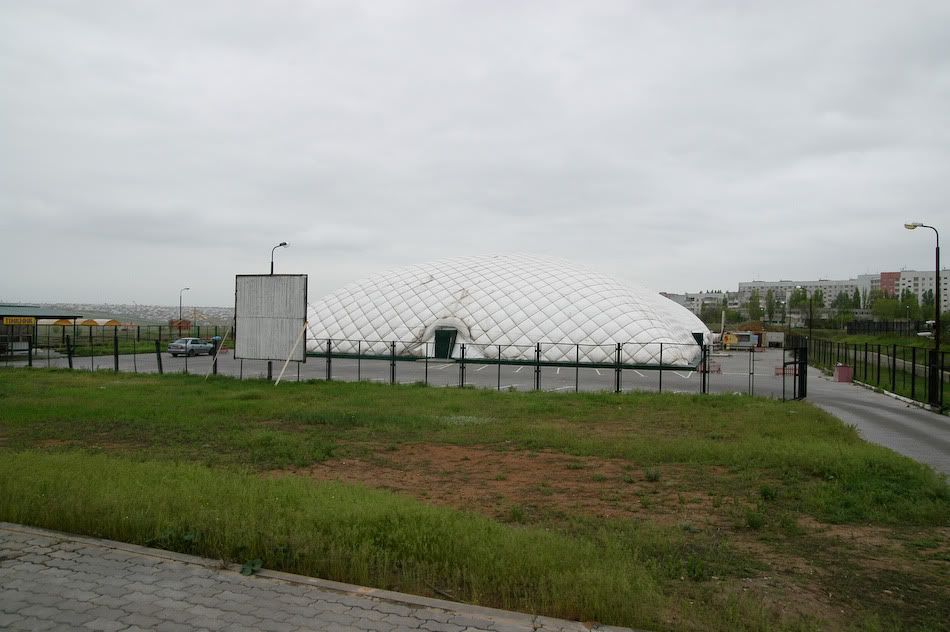 and yet another Buddhist attraction - the Enlightenment Stupa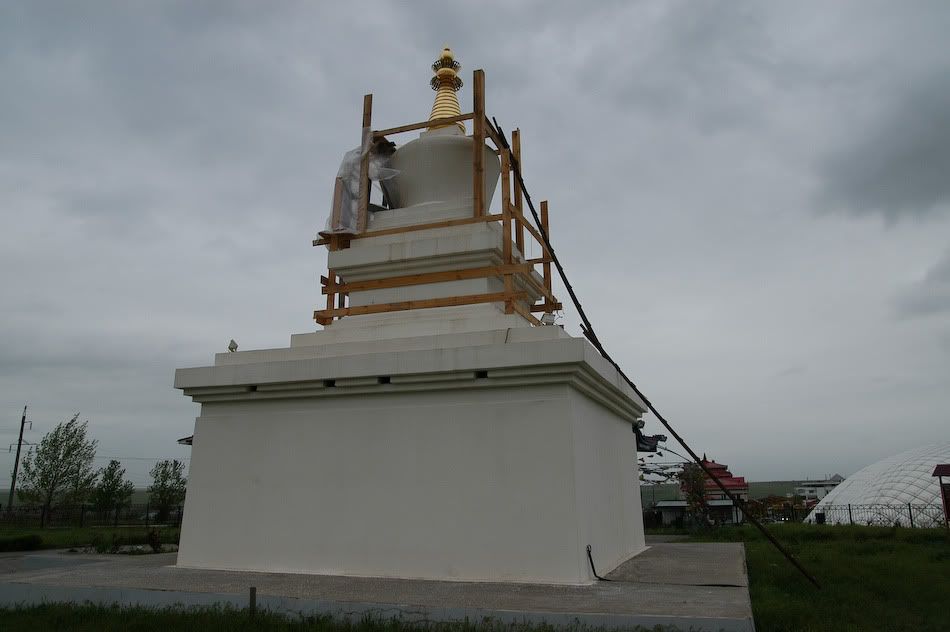 and pretty unpoetic view around it




the last thing we could catch before we had to get back was Buddhist monastery situated just a mile outside the city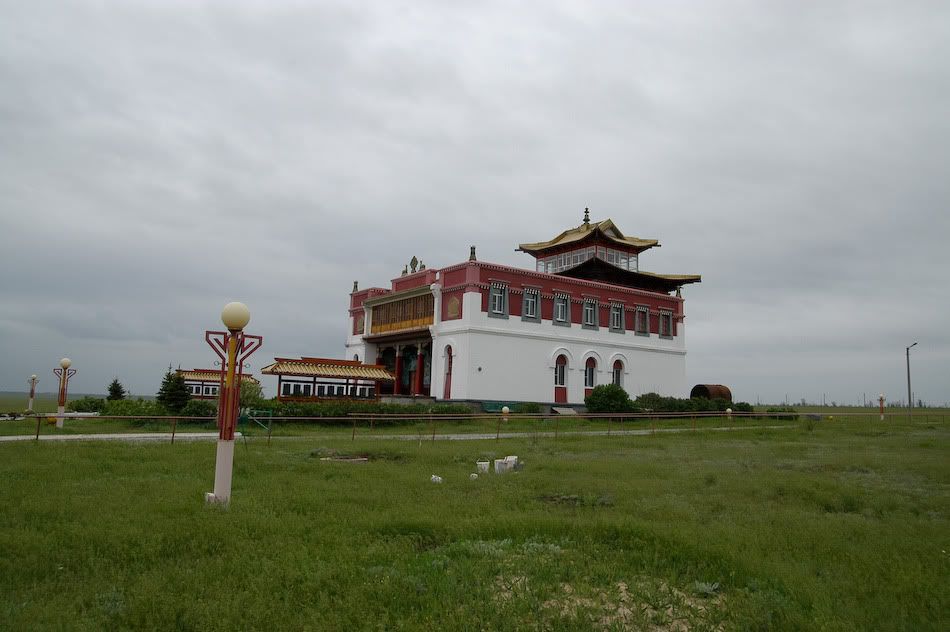 praying drums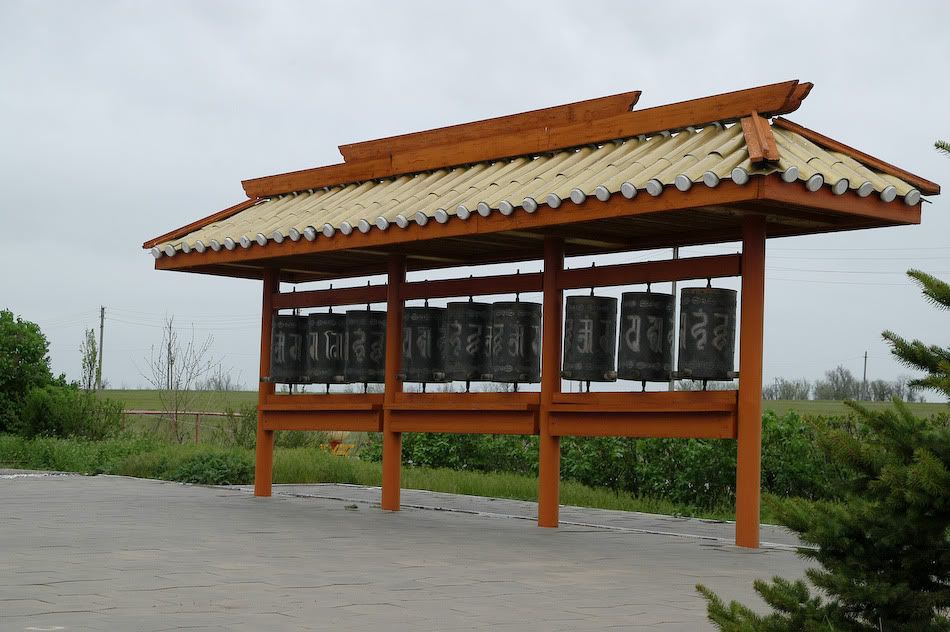 inside the monastery temple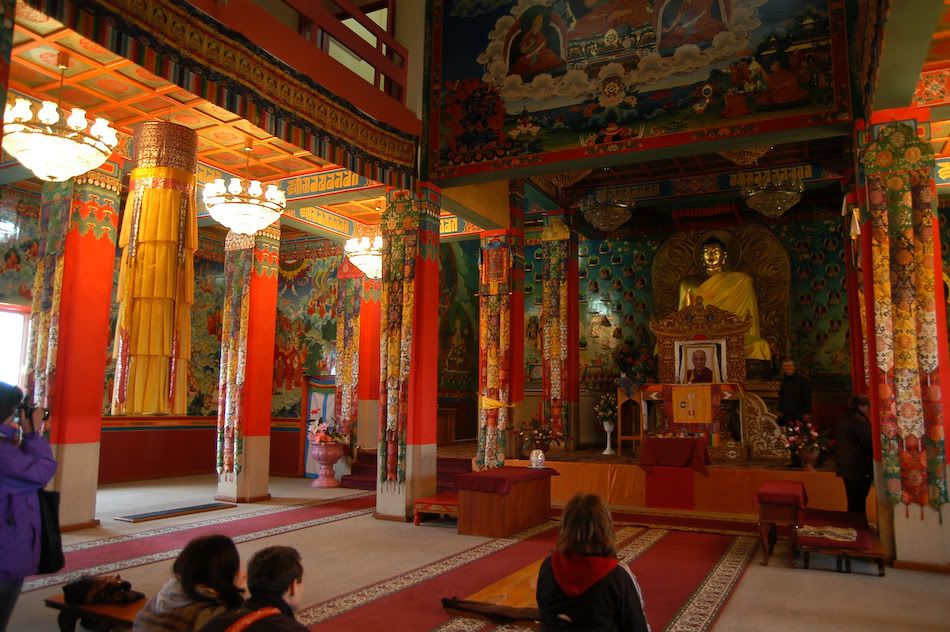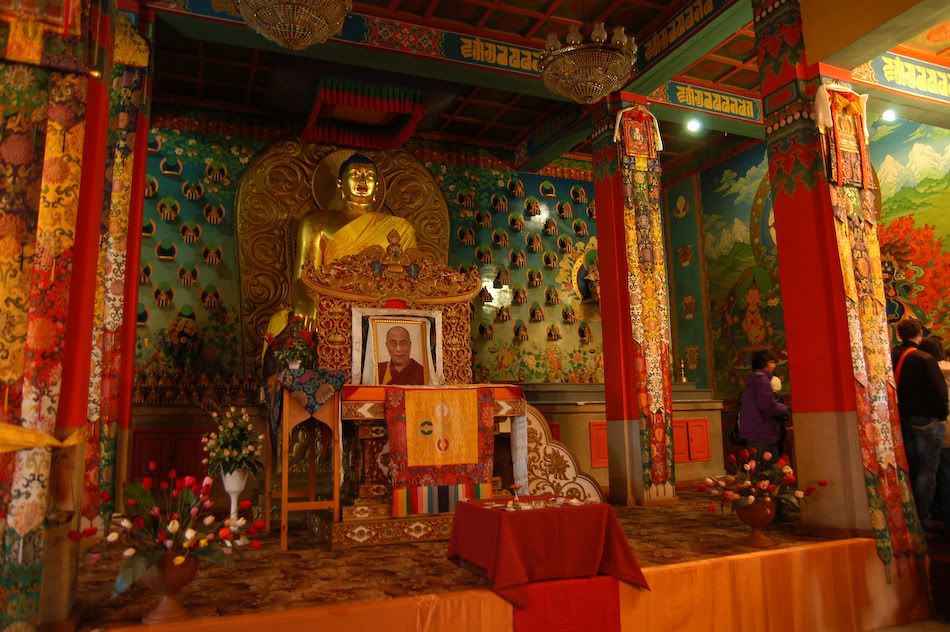 Well, this is about it. I had a strange feeling leaving that place (I mean city in general). Same country, just a few ours of driving but feels like you've just visited Mongolia or a part of China. Some completely different atmosphere really. Very not like the place where I live and where we have a lot of muslims and a lot of tension. That was 8 hours of driving definitely spent well.