As promised a photo report from a wedding in a tiny Russian town.
The event occured on August 24th.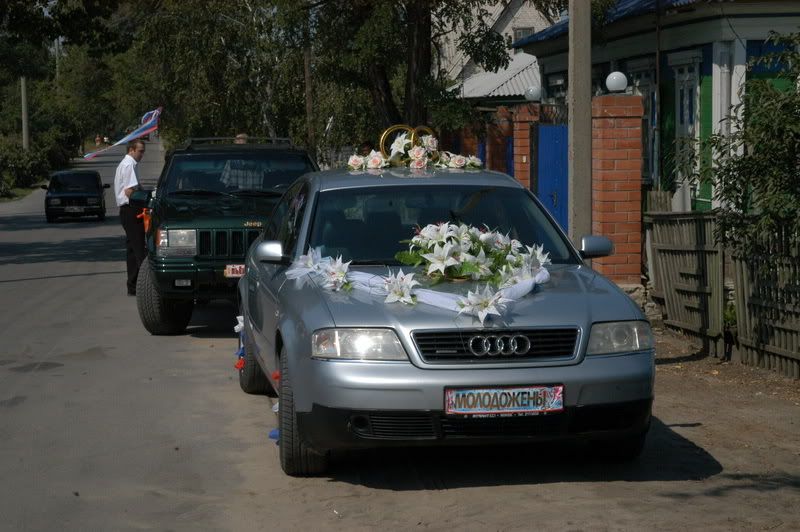 The procedure for standard Russian wedding is following: Groom's friends and relatives are gathered at his place, they wait for the groom who finally appears escorted by his close people in the roles of best men.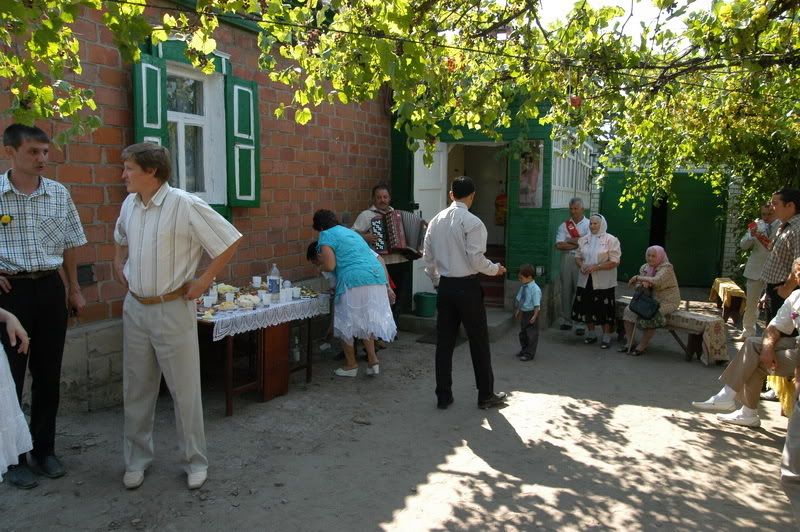 They get in a wedding car, which is either rented or just some friends car (in case if you have a friend with a decent car) and drive to brides place escorted by other cars with guests. Cars are usually decorated with ribbons and baloons. This cortege drives to the destination usually blowing all horns and wawing flags sometimes.

At brides place a groom has to undergo the process of buying the bride out. First he is not even allowed to the back yard.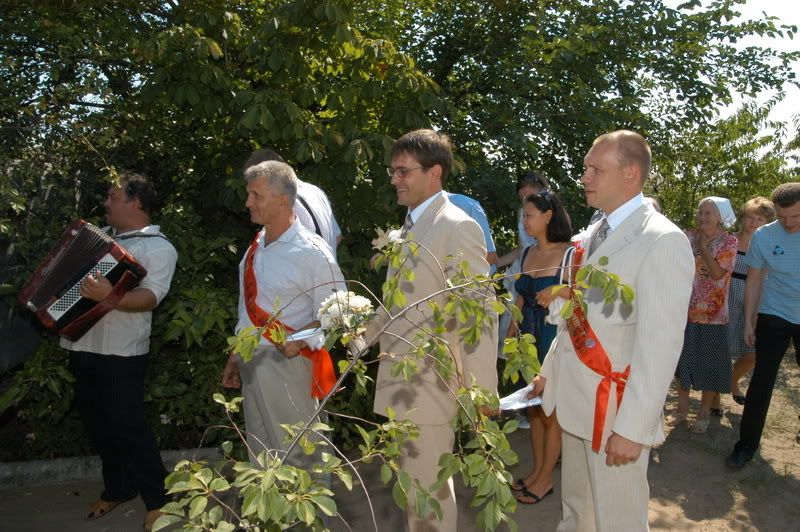 After some bribing with vodka or some coins out in fabric bags, lots of negotiating and several trialsm finally groom enters the room where the bride with closest relatives is waiting for him. As an option sometimes groom has to go through several rooms looking for his future wife when her relatives are trying to replace her with some little relative (seen on the foto next to the bride).




After the groom got the bride he takes her to the Administrative Government building where official wedding ceremonies are performed.




There bride and groom put they signatures on the official wedding certificate and administrative official anounce them husband and wife.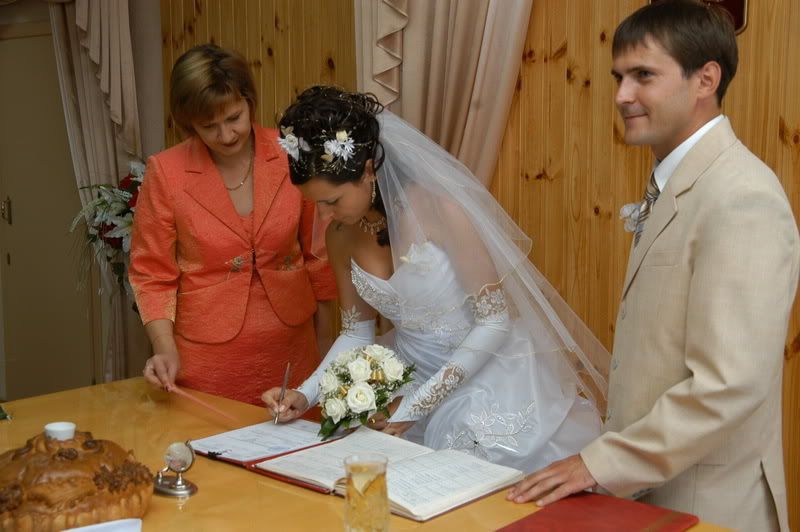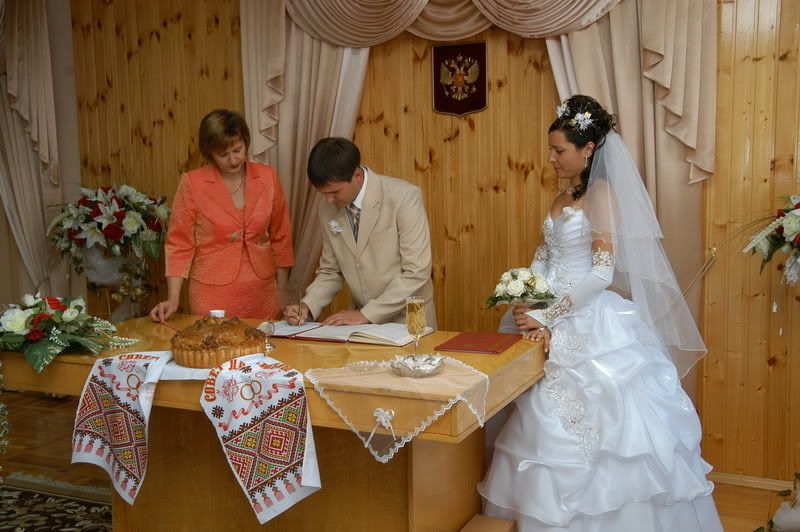 Then they put on the rings and kiss each other, and here you go - the game is over (:




Arter that usually comes a photo shoot with newlyweds amd guests. It's more or less the same as in most countries I guess.
Couple of typical pictures.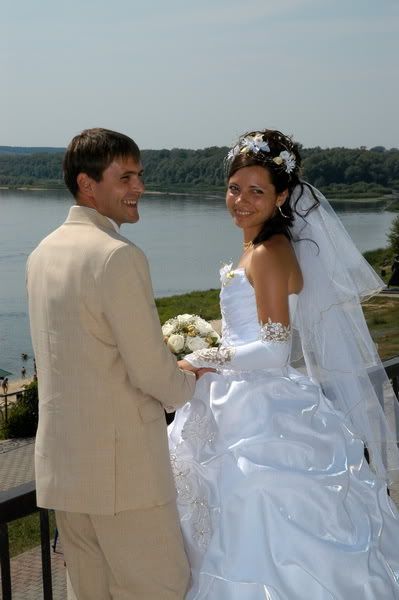 And the last part is certainly a restaurant, but I don't think that's interesting (: